Arab Health Conference – Dubai-UAE – U.S. Pavilion February 2013
"A three minute photo op…. Lamar is the consummate salesman…15 minutes later the photo op is over…U.S. Ambassador Corbin bought a pair and left a coin for the a pair of insoles"

U.S. Ambassador Michael Corbin with Lamar Hudson at Arab Health 2013 Dubai-UAE
Col. David Glover – U.S. Army (RET)
January 24, 2014
Lamar: Wanted to know if you are in UAE for Arab Health conference? Hope business is going well…and that UAE offers opportunity. I wear your insoles every day and I am a fan. Would love to stop by and see you…
Michael H. Corbin
U.S. Ambassador to the United Arab Emirates, Abu Dhabi
AAFES Fort Knox, Kentucky August 2013
"Fort Campbell Team, Hope you are all doing well… We wanted to share an AAFES Long Term Roving (LTRC) vendor with you in hopes that you will be able to work him in your mall area. This gentleman and his team are very professional, has a great set up and I believe he would do very well in your location. The insoles are selling for $275 so they are not "inexpensive "but he has already sold 3 pairs since yesterday afternoon. Not the average insole….once you see his presentation you will understand what I mean. His website is listed below and I have cc'd him on this email. Please let me know if you have any questions… I have listed testimonials from their website".
Army Air Force Exchange Service – Services Business Manager
Mrs. Jeanae Young Fort Knox, KY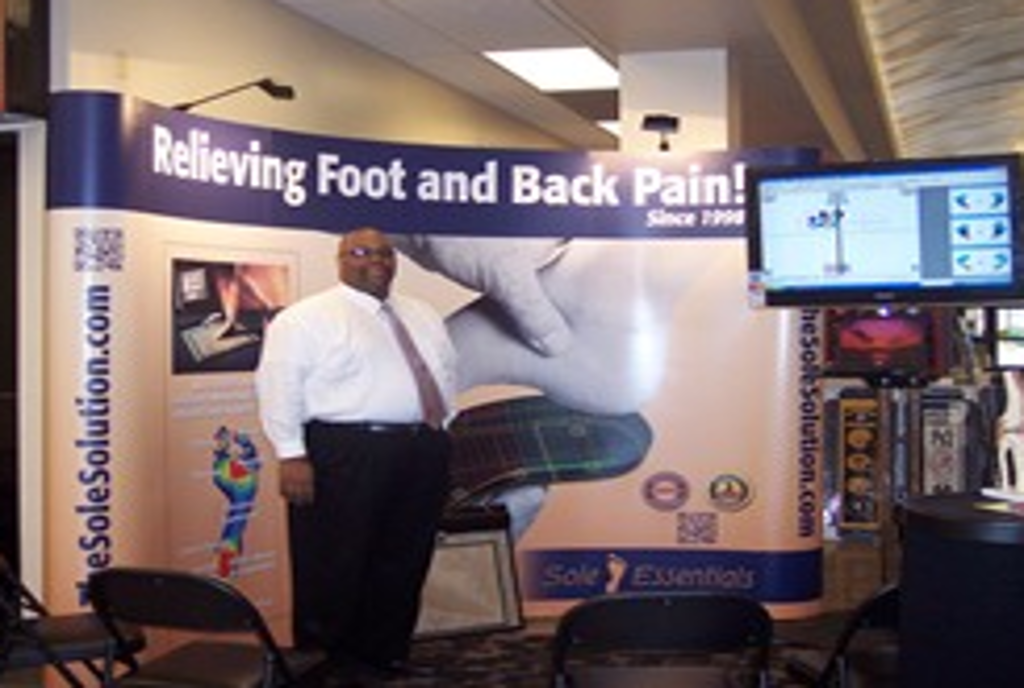 New Road Show/Event Display August 2013 –Fort Knox Kentucky – AAFES LTRC
We really appreciate any feedback you would like to give us. You can leave us a review below or on our facebook page, google or trusted reviews site. However you would like we would love to hear from you.
Facebook Review Google Review Trustedsite Review
[submit-review]
[ultimate-reviews ]